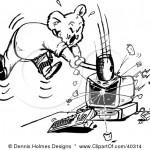 One day my little Acer Aspire ZG5 decided it wasn't going to start anymore.  When I pressed the power button it would go through the motions of starting, but about 30 seconds to a minute it would turn off. I tried using safe mode, but the little guy just wouldn't stay on; also, the fan inside starting making a lot of noise, like it was spinning at a high rate of speed.  Obviously some settings were changed and since this started as soon as I pressed the power button, I figured it must have something to do with the bios.
Here is how I fixed it:
Tools needed: any small usb drive and another computer connected to the internet to download the bios.
I started at this site: http://support.acer-euro.com/drivers/notebook/as_one_150.html
I actually couldn't get the bios to download because of FireFox or my script blocker, so I selected the link FTP site at the bottom of the page.
I then selected aspire_one_150 then bios and then v.3309.zip
I downloaded the file and extracted it to my little usb drive.
The extracted zip file made a folder called 3309.  I opened this folder and found a few files in there, but I was only interested in two: FLASHIT.EXE and 3309.fd The first thing I did was rename the 3309.fd file to ZG5IA32.fd
Then I moved both files to the main directory of the little usb drive, since they were in the 3309 folder, I wanted them in the parent directory, to make it easier for the computer to read.
I then removed the usb drive and put it in the usb port on the left side of the Acer little netbook.  I then held down the fn key and the Esc key at the same time and pressed the power button. You must continue to hold the fn and Esc key down but release the power button until you see the power button flash, then release the other 2 keys.
The screen will remain black for a while due to the bios being updated. Mine was dark for about 4 minutes, then bam, little guy loaded like a dream and everything was back to normal.
May your computer live a long and prosperous life,
John