Total Sleep Time: 5 hrs 39 min
4am – 3 hours 57 min
Meals
Artesian Water

1 glass of wine
1 t-bone steak
I woke up fine after 1.5 hours, but then didn't want to get out of bed so I went back to sleep.  My phone died, but luckily Elizabeth started IMing me over and over and sending emails; each time my computer went off and made noise.  Eventually it woke me up.  So thank you honey

7am – skipped
I was still asleep during this time
11am – skipped
Meals
Artesian Water
1 cup of coffee
I was still pretty much awake and thought I would just sleep at 3pm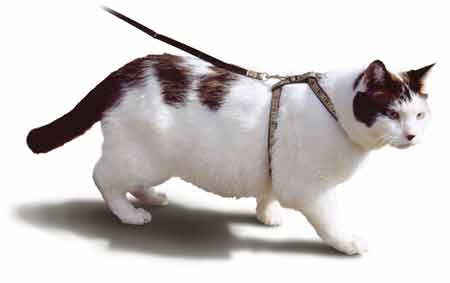 If you're like most cat owners, you probably think that training a cat to do anything – much less to walk on a leash – is nearly impossible!
Let's face it, cats are smart. They're independent. They simply don't want to be told what to do. That's why they say "dogs have masters but cats have staff"!
Click Here! to watch a video on walking a cat and to learn more
3pm – skipped
Meals
Work-out: Back
Meals
Artesian Water
1 Mocha
BBQ chicken
I was working out so I decided I would wait to take a nap until later, but I never did.
7pm -  1 hour 42 min
Started Late – about 1.5 hours
Meals
Artesian Water
6 Slices of Pizza from Pizza Hut
I was exhausted by the time I fell asleep.  I set my timer for 12 minutes and each time I woke I would just set it again.  I didn't want to get up.  After 3 times, I just fell asleep with no timer.  However, I woke pretty easily finally and got up.
11pm – skipped
Meals
I wasn't awake for very long when this time session started and thought I would just take the nap at 3am.
Total Sleep Time: 5 hrs 39 min
Thus ends day 84 of the Polyphasic Sleep Project and overall I seem to not be very Polyphasicee lately.  I am all over the place on time slots and schedules.  I guess it does show how versatile Polyphasic Sleep can actually be.  Hopefully tomorrow will go smoother.
Sleep Well,
JD