This project is my daily blog.  Now, I was just going to blog like everyone else, but then I actually started to make a couple of bucks.  So, now, this project has turned into a money making blog.  Woot!
The following articles will eventually make up a step-by-step guide for setting up a WordPress blog:
The following links are each day and I am sure I will have some monthly results also listed:
Jan 04,2012 – What's Your Number Mini-Review
Day 98 – PoTD was of me as a baby
Day 97 – Spent some time at Main Street Coffee Bar
Day 96 – Elizabeth has seemed to have changed…
Day 95 – Nothing too much happened today
Day 94 - Going to try and work-out when I actually fell like it as apposed to a certain time each day.
Day 93 – Thinking more and more about a bar
Day 84 – Equipment came in and JD's Auto Unlock is up and running
Day 83 – Still working on JD's Auto Unlock
Day 82 – Made my first Squidoo Lens
Day 81 – Thinking of moving on
Day 80 – Actually was able to smell the salt air
Day 79 – Equipment for JD's Auto Unlock was shipped out
Day 78 – Filed assume name certificate for JD's Auto Unlock
Day 77 – Ordered equipment for JD's Auto Unlock
Day 76 – Ordered Business cards for JD's Auto Unlock
Day 75 – Official Day Elizabeth and I separated
Day 74 – Got my first article published at Street Articles.com
Day 73 – I finally made a great organic pizza crust.
Day 72 – Another Day at Main Street Coffee Bar in Bay City, TX
Day 71 – Finished Day 3 & 4 of the Niche Marketing training program
Day 70 – Continuing working on Wealthy Affiliate
Day 69 – Finished with HardDriveEnclosure
Day 68 – May an entire mini landing page in one day.
Day 67 – Charged for 1 month of AWeber.
Day 66 – Had my first commissioned sale.
Day 65 – Weekly Saturday Coffee at Main Street Coffee Bar
Day 64 – Finished the Main Street Coffee Bar Webpage
Day 63 – St Patrick's Day – Started on Main Street Coffee Bar Webpage
Day 62 – Bought a Sabrent 3.5 hard drive enclosure
Day 61 - Charged for 1st month of Wealthy Affiliates
Day 60 – Added new article 2011 March Madness Free Bracket Contests
Day 59 – March Madness is madness
Day 58 – Made March Madness Video
Day 57 – Main Computer is back home
Day 56 – Tsunami hits Japan – Started new website All Things Kindle
Day 54 & 55 – Main Computer Crashed
Day 53 – Joined Wealthy Affiliate
Day 52 – Debate over Wealthy Affiliate
Day 51 – End of flash Ads – Newman's Own coupon, sweet!
Day 50 – Get Music in Your Life
Day 49 – Picked up Tiger Direct woot!
Day 48 – Picked up BetMania & Intertops – Stopped using Disqus
Day 47 – March 1, 2011 – Started new JDMan Polyphasic Sleep Schedule – Added March Madness Formula & Results
Day 46 – Getting new cell phone
Day 43 & 44 - Email Cloaker – Bodog Affiliate
Day 42 – Great Chicken recipe
Day 41 – Argument with Elizabeth
Day 38 – Action Figures, Collectible Card Games, Miniatures, Board Games, & So Much More – Cool Electronic Stuff – JD Sports Online eStore – Departments – How to Make Migas Breakfast Tacos
Day 37 – Ken Souza, Lance Armstrong, and more
Day 36 – Continue work on eStore
Day 35 – Added Buy Me a Cup of Coffee – Added Toys & Games to eStore – Started Audio Logs
Day 34 – Have a big decision in the NBA to make
Day 33 – Day of Complaining – Codes for the Cat Genie
Day 32 - How to Use Iframes in WordPress
Day 31 – Started adding audio files to Polyphasic Sleep Project
Day 30 – Added a few more plugins – downloaded CamStudio video capture software
Day 29 – Added a new plugin WP Post Columns
Day 28 – Facebook is now receiving feed – Review of Feedburner email
Day 27 – Picked up LinkShare and PeerFly – Started email subscriptions
Day 26 – Discovered google is not indexing the site
Day 24 – My Yahoo Answers now have clickable links – Super Bowl XLV (45)
Day 23 – Adding plugins – Dropping twitterfeed
Day 22 – Picking up affiliates and signed up with Facebook
Day 21 – 1st day under 2hrs of sleep
Day 20 – Real Lyrics From the Heart – Texas Holdem
Day 19 – Building a site for a client
Day 18 - Black Monday, Adsense Ban
Day 17 – How to Change the Favicon.ico in WordPress
Day 16 – Toying with the idea of making website blogs for people
Day 15 – How to Make Sure Your Feed is Updating on WordPress
Day 14 – Polyphasic sleep is taking over
Day 13 – Privacy Policy – How to Change the Font & Font Size of the Site – Polyphasic Sleep began
Day 12 – Step 2: Installing WordPress – Is Online Gambling, Online Sports Betting, Online Poker illegal in the US: Yes or No?
Day 11 – First Step: Who to Host Your Blog & Where to Buy the Domain – How to Have Comment Links Open in a New Window with WordPress
Day 10 – Too many ideas
Day 9 – How to Fund an Online Sports Betting Account
Day 8 – Income & Expense Report for Blogging
Day 7 – Which is a better bonus: Cash or Free Play?  – Adding Google Analytics to WordPress
Day 6 – Adding Google Custom Search with Adsense
Day 5 – Signed up with Chitika

Day 4 – How to effectively use a free play bonus
Day 3 - Wrote first article for ezines

Day 2 - Worked on foundation of site

Day 1 - How to log back into your WordPress site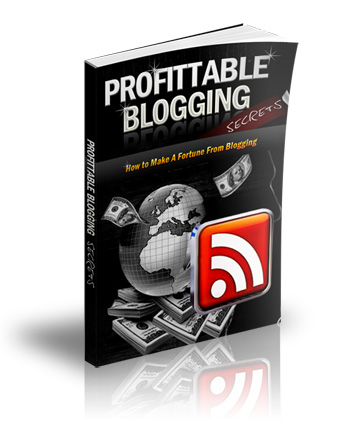 I went over and checked out this, Profitable Blogging Secrets, and signed up for the free 7 day book email thing the site offers.   I recommend you do the same, it is completely free information
Update #1:
Okay, I am impressed with his daily emails so far.  He hasn't said anything new, but he would have saved me a few hours if I would have just started out with his emails.  So, far, it has been good information.  He does send a couple of emails to purchase other stuff, but his Day 1 and Day 2 and so on emails are informative and best of all they were free.
Update #2:
I received my next email and there are some things he suggested that I didn't even think about.  So, I will be trying them in the future and see if these tips really work.  However, I have to say, I am very pleased with his free daily emails