Total Sleep Time: 2 hrs 33 min
3am – 2 hr 11 min
Started Late – About 1.5 hours
Meals
Artesian Water
1 Beer
Hormone free ground beef, sauteed onions, melted cheddar cheese, picante sauce, and sour cream – served with corn chips.
I tried going to sleep for just 1 hour, but I woke sooo tired and couldn't hardly function, so I laid back down.   Each time I would set my computer back up and cell alarm going for a 10 minute nap.  I did this 4 more times, waking either by the back up or cell alarm.  I would try and get up.  A couple of times I would go downstairs and try to walk around, but in-the-end I was too tired and would go back to sleep.  Eventually, after my fifth nap, that included the 1 hour core, I managed to stay awake.  So, it appears a 1 hour core with 10 minute naps is not the best way to go.  However, I will keep trying until the end of the month.
7am – Skipped
I was of course still trying to wake up from the 3am session.
11am – 7 min
Meals
I still had a strong taste of coffee in my mouth as I laid down, probably should have drank some water.  Anyway, it took a while before I finally fell asleep, but I did.  I awoke via my cell alarm and feel refreshed and ready to go.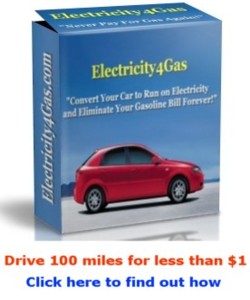 3pm – 6 min
Started Late – just over an hour
Work-out
Meals
Artesian Water
1 cup of coffee
I was out at the trail and didn't even notice the time. I got home and was wondering why I was so sleepy. lol… Just have a lot of stuff going on right now and trying to get it under control.  Anyway, I couldn't fall asleep for a while, but eventually I did.  I woke via my cell alarm.
7pm – 2 min
Meals
Artesian Water
3 Pretzel Rods
Yes, I only slept for 2 minutes.  The last I saw on my timer I had 3 minutes left.  Anyway, I woke refreshed after just 2 minutes of sleep.
11pm – 7 min
Meals
Artesian Water
3 handfuls of organic trail mix
I went right to sleep but woke with 5 minutes left and then fell back to sleep again. I woke via my cell alarm.  I am starting to think 10 minutes is too long of a nap now… lol… Just kidding.

  I hope all this extreme napping doesn't screw with tomorrow.
Total Sleep Time: 2 hrs 33 min
Thus ends day 62 of the Polyphasic Sleep Project and overall I feel good except for the major personal drama issues I am having to go through.
Sleep Well,
JD