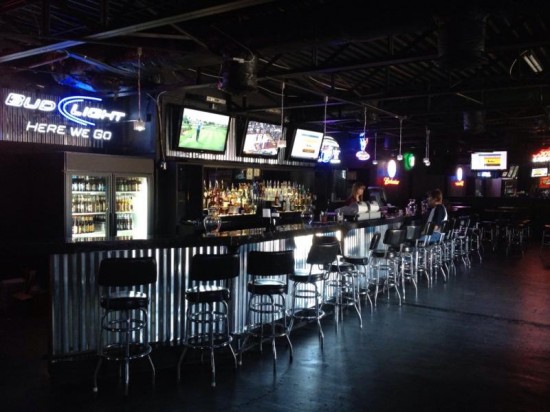 Jamison's Sports Pub
4522 Weber Rd, Corpus Christi, TX 78411
(361) 855-7502
Hours: M-F 2pm – 2am Sat & Sun: Noon – 2am
Synopsis:
Jamison's prides itself on having a high quality sound system throughout the place and they demonstrate this pride with Karaoke every night.  I always crank up the volume in my car on the way over there, so when I walk in, my ears are already adjusted.  Dubbing themselves as the Bad Boys of Karaoke, Adrian Medina (no longer works here) and Scuba Steve, they offer more of a Karaoke entertainment show than just your typical put your name on a list type. So if you get a chance come check out the difference.
Personally, you can't go wrong coming here, especially if drinking pitchers of beer is your thing.
Drink Specials:
Monday: $2.00 Jack $2.00 pints
Daily drink specials for example:
$3.00 Pinnacle Vodka
$5.00 Personal Pitchers of Liquor
$6.00 Irish Car Bombs
However their pitcher beer prices are great!
Standard Prices: Management has changed so the prices may be off
BEER

Pitchers: Dom: $6.25 Imports: $8.25
Pints: Dom: $2.50 Imports: $3.25
Bottles: Dom: $3.25 Imports: $3.75

LIQUOR
Well: $3.25
Call: $4.00
Premium: $4.75
Place to Charge Phone: There are a couple of places, but I usually just asked the bartender.

Wi-Fi: NO
Cover Charge: Never

Credit Cards Received: Standard
Dress Code & Age Allowed in (21 & up): There is a sign posted about the dress code.  I have heard it said there is a strict No Gangs or even the appearance of gang involvement allowed in.
Atmosphere:
Music Type – Live, DJ, Jukebox, Karaoke

Sun: Karaoke
Mon: Karaoke
Tue: Karaoke
Wed: Karaoke
Thurs: Karaoke
Fri: Karaoke
Sat: Karaoke
Noise Levels: It does get loud in here especially with a full crowd and the music makes this place move.  Jennifer and I always turn the car stereo up all the way on our way here, so by the time we get here, it doesn't seem loud at all.
Light Level: Lighted enough to see across the bar, but dark enough to feel inviting.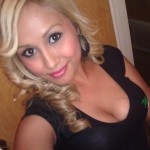 Crowd type: Although it doesn't get as crowded as more established places, it does have it's fair share of eye candy.  Although there are plenty of friendly women in here, Jennifer gets a lot more action than I do, probably why she likes it so much here. I have only gotten a few facebook female contacts from meeting them here, but the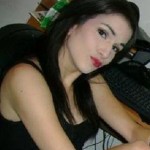 ones I have gotten are gorgeous!   The bar staff is usually very enjoyable to look at and Daniella Galvan (no longer works here) (pictured left) and Roxanna Morales (no longer works here) (pictured right) are perfect examples of an extremely hot staff.
Smoking Area: Nice outside partially covered area. They offer  multiple TV's outside so you can make sure you don't miss the action.
Food Served: No food is served
Dance Floor: There is a space in front of the Karaoke area that most people use for dancing.
Bathrooms:
Mens: 4 urinals and 1 stall, which can accommodate this place nicely.
Womens: I don't have enough information since the new management came in.
Amenities: 2 Pool Tables, 1 Shuffle Board, 2 Real Dart Boards, 1 Golden Tee, 1 Big Buck Safari
Types of Seating: Bar Stools and High Tables
Service: Mostly Bartender driven but on the weekend they have cocktail servers.
Most of time the Bartenders are pretty quick and the cocktail staff has turned itself around and will take care of you.
Free Pour: The bartenders free pour
Personal Experience each day of the week:
Monday
Visit #1 May 4th, 2012: Always have fun, it can be dead and the Suicide Karaoke is just so awesome. Great Singers!!
Visit #2 Nov 19th, 2012:
Tuesday - No Review
Wednesday - No Review
Thursday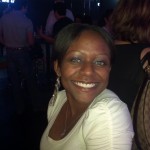 Visit #1: My friend Stephen calls this place "an Upscale Dive".  I had a great time as more friends showed up, Addison Gregg and his beautiful date Jamisa Marie K (pictured left).  Jamisa said, "This is a really nice place"  We ended up all having a really wonderful time.  The crowd wasn't as big, but there was a lot of Karaoke people signing some really great songs.  The fun factor was great.  I love this place, I can't say it enough… I had a great time.
Friday

Visit #1: They just recently lost their Manager and he was the bomb.com  As I return for a Friday follow up, it is dead in here.  I think many people will kind of boycott this place in the beginning, just because this bar was dying when he came and he built it up.  Jamison's is know for coming from the ashes, but this is certainly a huge blow and time will tell.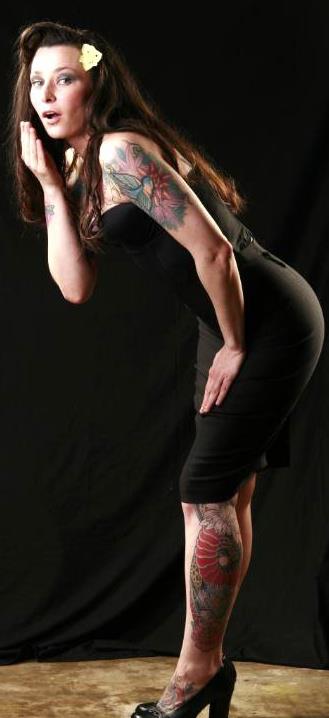 Visit #2: November 09, 2012 12:15am Immediately when I walked in the beautiful Candance Huff (pictured left) called out to me of course the first thing she asked was "where's your better half" looking around for her, lol.  Still it was nice visiting with her.
I sat at the bar and Roxanna was there to take care of me.  Roxanna has a wonderful heart and her loyalty to this bar is something that needs to be commended.
Tonight had a nice crowd for a place rising from the ashes and looks like it may rise again.
Saturday
Visit #1: November 11, 2012 10:45pm I walked in an sat down at a table and Marisa Moya was there really quickly to take my order.  The service has improved considerably, she was awesome all night long.
The Karaoke Show was the "Bad Boys of Karaoke".  It was kind of an a cross between improv comedy and Karaoke.   They plan to do some skits in the future to add to the entertain value.  All I know is I was laughing throughout the night;  not-to-mention the plethora of hot women was visually stimulating.
Midnight check in – The midnight count of customer's was 59.  The bartender's tonight were sexy and Rachel Morales was not afraid to show off her sexy body!
1am check in – Still going strong, but the amount of sexy women has greatly increased, hmm… they seem to get hotter as the night goes on, lol.
It was wonderful meeting Tasha.
2:02am – Karaoke was finishing up the last song of the night and they allowed people to finish their drinks at their own pace, very nice.  At 2:10am all drinks were off the tables and the place was pretty empty except employees.  Wonderful evening to a great time.
Sunday – No Review
Summary of Total Experience:
I had some wonderful experiences in this place, however it is currently in a state of flux; with the firing of DJChris, there will be a natural slow period.  He was instrumental in building this place back up.  The new management is very inexperienced, however eager and have a strong drive to succeed.  They have at least made a great decision in bringing in Scuba Steve to augment an already strong Karaoke show, but will Jamison's be the legendary Phoenix or the next meal devoured by the competition, time will tell.