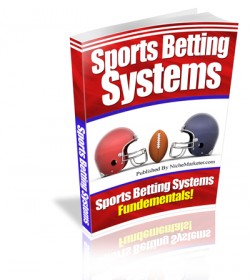 The question of is online gambling, online  sports betting, or online poker illegal in the US is often sought out and there seems to be different answers everywhere you look.  If you say no, are you confident to whip out your laptop, in front of a police officer and in your best stoner voice say, "check this out, I just got dealt a 4 of a kind.  Dude, I am so in the money."  Now, If you say yes it is illegal are you confident enough to argue with regulations before a US Senate comity?  My money is most of us fall in between these extremes.
When you are finished with this article you should feel confident enough to stand behind your convictions.
A simplified answer to this question for US Federal Law:  There is no law outlawing online gambling on the players side.  Unless you plan to operate an online casino, take bets, or own an online poker room, you will not be breaking any Federal Laws.
Here are some Federal Laws I will not be going into depth on, since most are not used or have nothing to do with players, however do deal with operating a casino, taking bets, or owning a poker establishment:
Now let's talk about the two laws you hear mostly about when concerning online gambling.  The Federal Wire Act of 1961 and the Unlawful Internet Gaming Enforcement Act (UIGEA).
Federal Wire Act of 1961:
Whoever being engaged in the business of betting or wagering knowingly uses a wire communication facility for the transmission in interstate or foreign commerce of bets or wagers or information assisting in the placing of bets or wagers on any sporting event or contest, or for the transmission of a wire communication which entitles the recipient to receive money or credit as a result of bets or wagers, or for information assisting in the placing of bets or wagers, shall be fined under this title or imprisoned not more than two years, or both.
The Department of Justice (DoJ) maintains that this means all online gambling illegal, however you will never hear of the them using it to prosecute a player because the US Fifth Court of Appeals ruled that the Wire Act could only be used for sports betting.  Furthermore, because of the beginning phrase of "in the business of" it is surmised that it can only be used against a business establishment or someone in the business of accepting bets.  Although the DoJ maintains all online gambling is illegal, they have yet to charge a person because of the Fifth Court ruling.  I might add that the US Supreme Court has yet to make a ruling.
Unlawful Internet Gaming Enforcement Act (UIGEA):
The UIGEA was attached to the Safe Port Act at 9:29pm the day before the last day of congress to this must pass legislation.  It was attached as a conference report and the reading of the report was waived, so almost no one even knew what it said, but the Safe Port Act had to be passed.
Simplified: This Act basically makes it illegal for institutions to fund or transfer money that is gambling related.  Soon after many processors pulled out of the US market.  Such as Neteller, but Neteller didn't pull out fast enough as the DoJ seized millions from them.  They returned the money to the US players that had accounts, but it took months to resolve.  I was lucky enough to get my money out of Neteller right after this was passed and before the money was frozen.
There were no clear definitions laid out, and for the first time the banking industry was deemed to be the enforcer, jury, and executioner, something they have never had to do in the past. This caused an uproar in the banking community and it meant they would have to overhaul the banking system, something they were not prepared to do and they have been fighting against the UIGEA ever since.  Ironically, it was the banking industry itself that shined the light on the provisions of the UIGEA that they could not enforce without changing the entire system and today you are seeing more and more Sports Books offer these methods of deposit and withdrawal.
Even though, it is clear, gambling online is not against any Federal law from the players perspective, that doesn't mean the DoJ can't come in and confiscate everything you own, sell it off and then once the courts rule in your favor, I am sure the DoJ will say, "oops, sorry"  However, the chances are pretty slim as long as you are just a player and not working the business side.

State Law:
There are many state laws that prohibit online Sports Betting as an individual pursuit.  For example, in Washington St., it is a felony to put $5 down on your favorite NFL team online and in Texas, it is perfectly legal to bet online, as long as you do it in the privacy of your own home.  So, you need to check your own state laws for legality.  I should mention New Jersey since it is the first state to actually pass legislation legalizing and regulated online gambling.  I believe right now they are just waiting for the Governor to sign it into law.  When that happens, there will probably be a cascade effect of states passing bills for online gambling.
The following link has has a list of states and if you click on each state it will display the statues for that particular state.  As for the chart, pay attention to the states that specifically list Expressed Internet Prohibition:
In-the-end we learned that online gambling for the player is not illegal on the Federal level, however if you live in Louisiana, Montana, Nevada

, Oregon, Washington, and Wisconsin then you are screwed.  I might add many online gambling establishments will not allow people from Kentucky to register on their site, since Kentucky believes their citizens should not be allowed to gamble online and if they can register from Kentucky, then Kentucky wants to fine and seize the domain names of the companies allowing this.
I hope I have shined the some light on the subject and helped you sleep a little better.  I live in Texas, so it is perfectly legal for me as long as I don't go down to the local Piggly Wiggly, whip out my laptop, and say, "let's start playing poker online everyone, line up…" Umm, there isn't no such thing as a Piggly Wiggly… well, not anymore…
Best of luck and remember, play smart,
JD