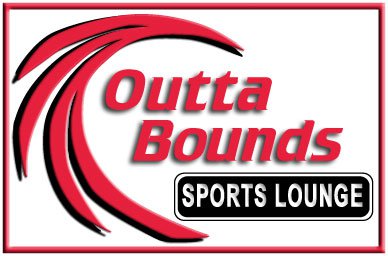 Outta Bounds Sports Lounge
1402 Rodd Field Rd.
Corpus Christi, TX 78412
361-986-0480
Hours: 2pm – 2am
Facebook address: Out of Bounds Sports Lounge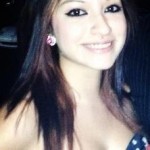 Synopsis:
Outta Bounds is an 18 and up bar, so you will find a younger crowd here.  However, my old self has never felt out of place.  Jennifer and I like it for its cheap drinks and we especially love the service of Candiie Diamond, (pictured left) she is awesome! (She no longer works here, last I heard she is at Theo's)
One of the odd things is they don't allow you to take pictures.  So, if you plan to have a night out and want to remember the wild night, then this is not the place for you.  Of course, if you want to insure you won't find any compromising photos of yourself on Face Book, then this might be the place for you.
Drink Specials: (The Specials have changed, but they still offer a lot of $1 stuff)
Sunday – $1.00 Bourbon, $2.00 Draft
Monday – $1.00 Domestic Draft, $2.00 Well
Tuesday – $2.00 Any Draft, $1.00 Well
Wednesday – $1.50 Shiner Bock draft, $3.00 Import Bottles, $2.00 U-Call-It
Thursday – $1.00 Jack, $2.00 Crown
Friday – $1.00 Well Tequila, $2.00 Domestic pints
Saturday – $1.00 Well Vodka, $2.00 Domestic Bottles
Standard Prices:
Beer
Pints: Domestic $2.75 Import $3.25
Bottles: Domestic $2.75 Import $3.50
Liquor
Well: $2.75 Call: $4.75 Premiums: $5.75
Bottle Water $1.00
Place to Charge Phone: Yes
I sat at a table by the shuffle board and plugged in.
Cover Charge: No
Credit Cards Accepted: Standard
Dress Code & Age Allowed in (18 & up): I didn't see anything posted, however the crowd is a younger-fun-pretty-people type.  Dress is casual, saw lots of jeans and t-shirts
Atmosphere:
Music Type – Jukebox, DJ, & Live Music, depends on the night.
Monday: Live Texas Country
Tues & Wed DJ with Chris Alvarez
Thurs: – Jukebox
Friday - Live Music
Saturday - DJ
Sunday - Karaoke
Noise Levels: With the live bands it does get loud if you sit in front of the stage, but you can sit in the back or the smoking section to get a break from the high volume.
Light Level: Lighted enough to see across the bar and then some.  Not bright or anything, but lighter than most bars.
Crowd type: There is a younger crowd here as the night progresses, you usually find an older crowd before midnight.  The women are very nice to look at and one thing I should note is that everyone seems well behaved for an 18 and up bar.

Smoking Area:The entire smoking area is covered, which is nice during the rainy times.  There are 14 Tables outside, but it fills up quickly.  There isn't a bar or beer well outside.
Food Served: No food is served
Dance Floor: There is a space in front of the stage, but when a live band is playing sometimes they take up this area.
Bathrooms:
Mens: 2 urinals and 1 stall. It is small, but functional.  There is an actual mirror in here.
Womens: 2 stalls, seems a little skimpy, but that seems to be enough.
Amenities: 2 pool tables, 1 foose ball table, 1 Shuffle board table, jukebox, multiple big screen TVs.
Types of Seating: Padded bar stools at the bar only and non padded bar stools at the high tables, booths, and some standard tables and chairs
Service: They have a nice balance between Bartender and Cocktail server.
Our favorite cocktail server, Candiie Diamond always took care of us. I am sure whoever they have on duty will probably do a great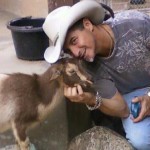 job.  The bar itself is u-shaped and when sitting at the bar Jenn and I always prefer to sit on the side where the bartender Thad Albornoz is working.
Free Pour: Measured pour
Personal Experience each day of the week:
Monday
Visit#1 (9:45pm): Everyone must show ID so be prepared for that, since they allow 18 and up, they card everyone.  Candiie, the server, immediately asked me what I wanted when I walked in.  The entire night my drink never ended.  She would always make sure I had a drink.  Even when it got very crowded.  If I still had O'Malley's I would hire her on the spot, she is wonderful.
Overall it was a nice experience for hanging with a group of friends.  There are tables everywhere and because of this there isn't a lot of mingling.  I usually will have someone  come up to me, but in here, it is very hard for that to happen.  Now that being said, if I played Beer Pong, then that would lend itself to a very social environment.  Especially with the live music, makes you lean close to hear.
At 11pm it is packed on a Monday, not where you can't walk through the crowd, but nearly standing room only.  I would be surprised if I found a place this packed on a Monday night.
If you like looking at beautiful women then that is a plus because this place has lots of young women.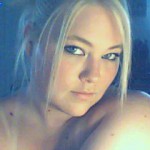 After drinking a few I started asking for second opinions, of course asked a hot chick from Wisconsin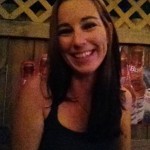 about the bar and she said she really like this place; the beer and live music. I met two other attractive women Kandyce Patton (pictured right) and Tiffanie Newsom.  (pictured left is Tiffanie) Kandyce said, "This is the best bar in Corpus".  She came for the Beer Pong.  Tiffanie said, "I love this bar, it's the only one I will go to".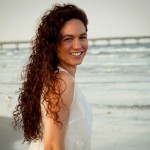 I met with the Manager, Angela Almazan, (pictured left) she was very personable and attractive I might add.  Although, by-the-time I was able to speak with her, my speaking skills were not very coherent.  She was very understanding non-the-less.
Tuesday – No Review
Wednesday
Visit #1 May 30th 2012: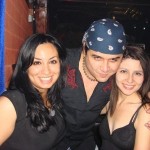 The DJ Chris Alvarez (pictured right) was playing some awesome music! There was plenty of hot women to look at and the service was wonderful with Candiie.
After a few, Jennifer and I came up with an idea…. I would walk up to a woman and say, "Are your boobs real? I think they are, but Jenn wants to feel them to make sure."  Lol, it worked on a few.  We just get too crazy sometimes.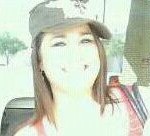 We met April Padilla, a fun and exciting woman!  Her and Jennifer got along great.
It would have been a perfect night except when they closed, they started yelling for everyone to leave.  We received our last drinks at 1:57am and by 2:04 they were standing by our table demanding we leave.  Now TABC allows consumption till 2:15am, however at that time the glasses must be empty.   As a ex-bar owner of a bar that was 3 times this size, we didn't even start picking up all drinks and dumping them until 2:10am, which was plenty of time for us.  I understand the need to get people out so the closing work can be done, I just personally feel a business should do it in a much nicer way.  These people are your customers and keeping them happy, without crossing a line should be important.  I personally have chosen to give certain bars my business just because when they close, they do not freak out and start yelling at everyone.  Anyway, Jennifer and I complied nicely, but felt it could have been handled much better.
Visit #2: Tonight the drink special was 75cent Lone Star and $2 you call it.  The music was played by DJ Chris Alvarez.  The Beer Pong drew a few but it didn't really start to pick up till around midnight, not really packed, but a good crowd.  The DJ was  playing some great music and kept everything going smooth.  Even though it was loud you could still have a conversation.
1am check-in, some women were doing some really dirty dancing on the dance floor and the DJ was pumping great music, fun times!
1:30am and the Beer Pong was over, but the place was still going strong.  There were plenty of hot women, lots of eye candy.
If you are looking for a nice crowd, some hot women and a good place to let your hair down, then this is the place to come on Wednesday night.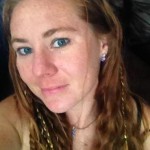 Visit #3: It was a great night. Sunshine Corliss (pictured left) was with us and checking out Outta Bounds for the first time.  She really enjoyed watching all the people.  The DJ, Chris Alvarez was pumping out some great music and we were having a lot of fun.  Even though it was packed we still had great service.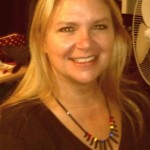 Visit #4: Nov 21, 2012 Wednesday Tonight was a little different as I had my fiance Jennifer (pictured right) with me and we brought along her cousin Roberta.  We had a great time and every time we ordered a drink we bought on for DJ Chris Alvarez.  We had a blast.
1am head count was 42.
Thusday
Visit #1: I was with Jennifer this night and Outta Bounds was having Poker Night.  The music was provided by the juke box.  There was a lot more men than women and again, it felt isolated and not conducive to meeting people.  The whole no pictures allowed inside is a pain.  We want to remember our experiences.  Overall, we left early, just wasn't happy.  Candiie wasn't working and the cocktail service was suffering.
Friday
Visit #1: 11/02/12  10pm I sat at the bar and immediately started talking with Mikie. she was a very nice woman. The earlier crowd is older with some young ones mixed in.  As the night progressed, the crowd became younger and younger.  At around 10:30pm some hotties started coming in.  Tonight they had live music and I personally didn't really like the band and the music was so loud if you didn't like it you couldn't get away without going outside to the smoking patio.
Visit #2: 11/09/12 10:30pm I sat at the bar and a woman came up and sat next to me.  She introduced herself as Donna and starting commenting on my hair.  She told me she likes most of the bartenders here, but said, "Thad is awesome"  The bar area  was extremely friendly tonight and the music was furnished by the jukebox.
By 11pm, some extremely attractive women started coming in, however the place was not very busy.  It was easy to talk with others at the bar and there was a nice ratio to men and women.
At midnight, some people started to leave and decided it was time to move on to another place myself.
Saturday - No Review
Sunday - No Review
Summary of Total Experience:
During the week this bar seems much more busy than on the weekends and I have had some incredible times here and met some really nice people.  The prices are just incredible, you can usually find some sort of $1 or $2 drink and they offer some sort of entertainment nearly every day of the week.  There are lots of recreational things to do also.  People watching is great here with all the attractive people, especially during the busy times, but I never did develop a relationship with the bar like I do at many other bars;  as in, you walk in and the staff knows you. Of course Candiie was always awesome, but she is gone now.  Will I be going back, maybe, it is the best discount place to be.  Anyway, I did and do have lots of fond memories of the place.