Main Street Coffee Bar in Bay City, TX offers all the luxuries of a big city coffee bar yet has the small town charm that makes it a unique experience.  If you read my blogs you know I mention this place often.  It is my personal haven to enjoy life, talk with people passing through the town, or lift my spirits from the camaraderie that has developed with the "regulars". So, if you are passing through Bay City, TX, do yourself a favor and stop by Main Street Coffee Bar, you'll be glad you did.
Located at 1822 7th Street, Bay City, TX
Main Street Coffee Bar sells more than just coffee, they have an excellent lunch menu with my personal favorite; this is the best sandwich in town:  Spicy Smoked Turkey with Mesquite Smoked Turkey, Provolone Cheese, Onions, Peppers and Tomatoes topped with a special Raspberry Chipotle dressing, served on fresh focaccia bread and grilled to perfection.  I, personally add extra cheese, extra Chipotle dressing, and hold the turkey.  It is an incredible taste, truly, by-far, the best I have ever had.
If you would prefer a pdf version of the Main Street Coffee Bar menu then click on any of the menus below.
For To Go Order call 979-245-4105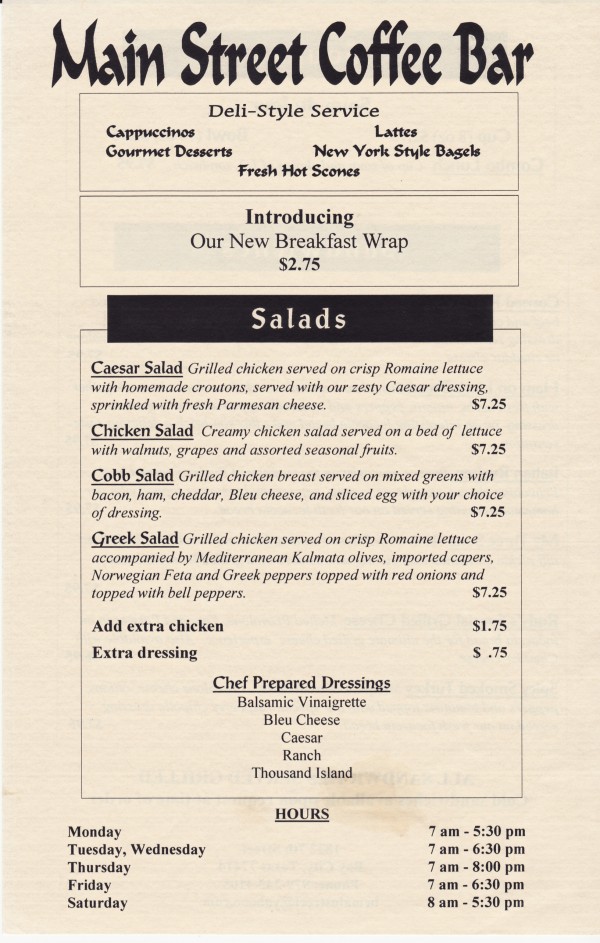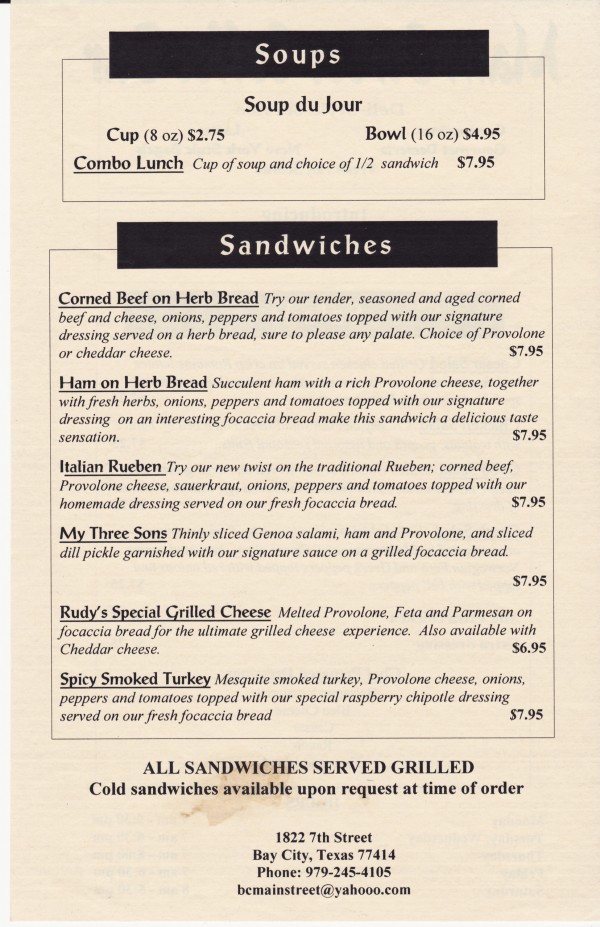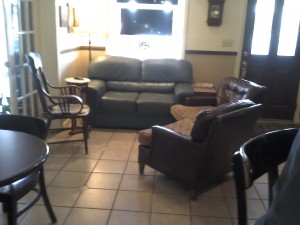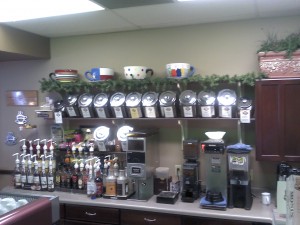 Main Street Coffee Bar
1822 7th Street
Bay City, TX 77414
979-245-4105